Desolation Creek RM 5 Conservation Agreement
Protect, enhance and restore functional, healthy and sustainable riparian, floodplain, channel and watershed process for the purpose of protecting and restoring fisheries and aquatic species in the North Fork John Day watershed.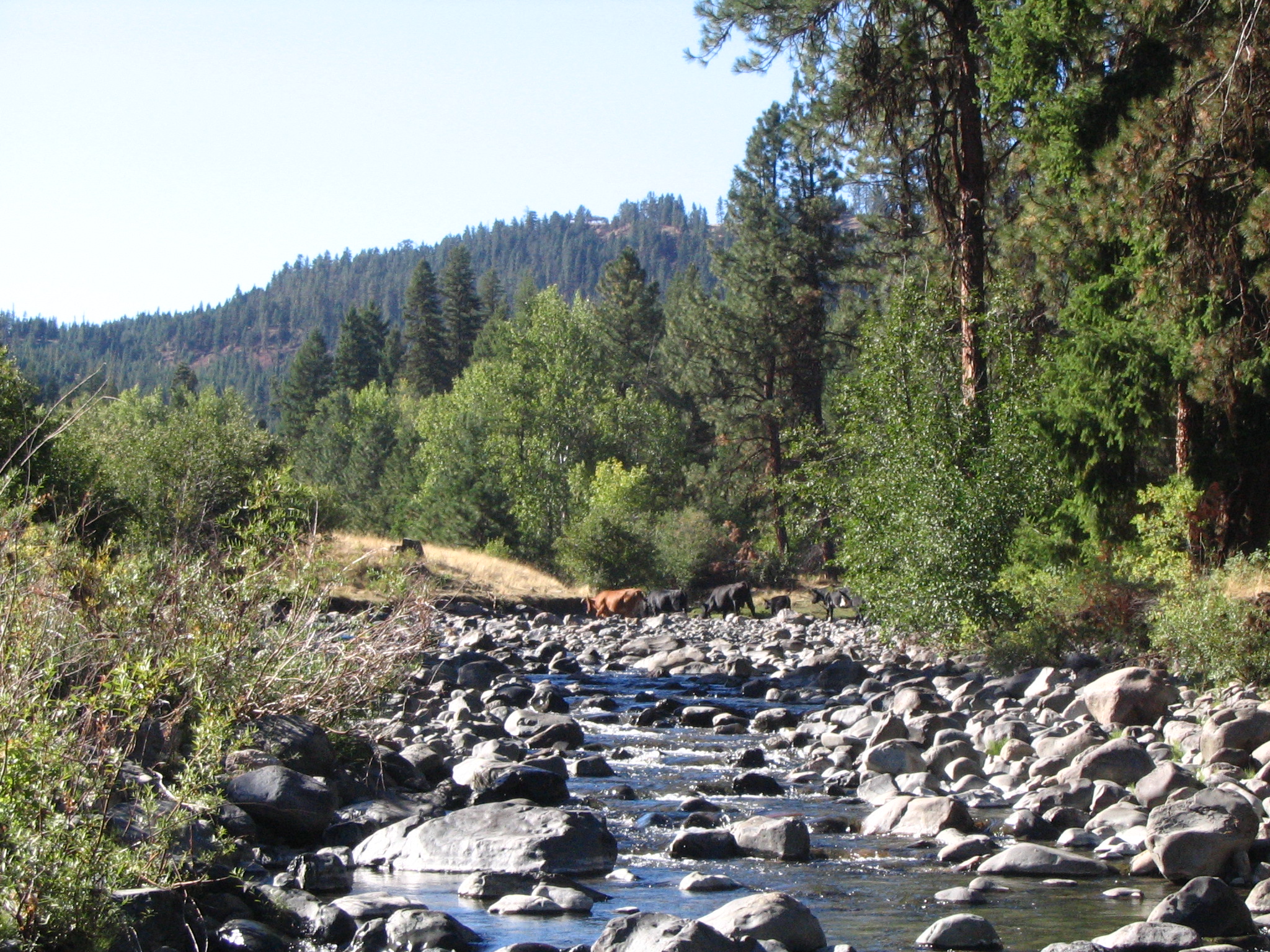 This property has been under the management of private timber harvesters for a considerable amount of time, during which, timber harvest high graded available timber and cattle grazing occurred with limited management. This includes the lack of boundary fence construction and/or maintenance. As such, cattle from adjoining USFS allotments would congregate in and along Desolation Creek for much of the summer. When EcoTrust Forest Management purchased the property they began establishing timber harvest and grazing protocols to protect sensitive wildlife habitats without eliminating cattle grazing. EcoTrust Forest Management quickly contacted the CTUIR to discuss restoration and management concepts developed for the previous landowner and after some discussion a 15 year conservation agreement was signed by both parties on 1 February 2015. As part of the agreement the CTUIR agreed to work with all collaborators to enhance physical and biologic process in support of the landowner's management strategies, the CTUIR's First Foods, and recovery of listed and unlisted wildlife and their habitat. The CTUIR's approach will address conditions holistically throughout the landowner's property and on adjacent lands which influence the property. To facilitate this approach the Desolation Creek Geomorphic Assessment and Actions Plan was developed as part of this collaborative process to guide restoration actions within the basin. Reaches throughout the basin were ranked by priority using Bonneville Power Administrationís ATLAS tool. Tier I and 2 reaches will receive treatments first with lower ranking Tiers to follow.
Project Lead: CTUIR
Project Collaborators: Landowners, Bonneville Power Administration, CTUIR, NF John Day Watershed Council, Oregon Department of Fish and Wildlife, Oregon Watershed Enhancement Board, Umatilla National Forest, Confederated Tribes of the Warm Springs Indian Reservation, Grant County SWCD
First Foods this project targets
| | |
| --- | --- |
| Water | |
| Salmon | |
| Deer | |
| Roots | |
| Berries | |
River Vision Touchstones this project targets
| | |
| --- | --- |
| Hydrology | |
| Geomorphology | |
| Connectivity | |
| Aquatic Biota | |
| Riparian Vegetation | |
Project Funders
| | |
| --- | --- |
| Bonneville Power Administration | $950,000 |
| Oregon Watershed Enhancement Board | $190,000 |