Bull Run Creek RM 3 Mine Tailing Restoration Project
This restoration addresses the effects of historic placer mining upon Bull Run Creek's stream channel and associated floodplain and wetland habitats.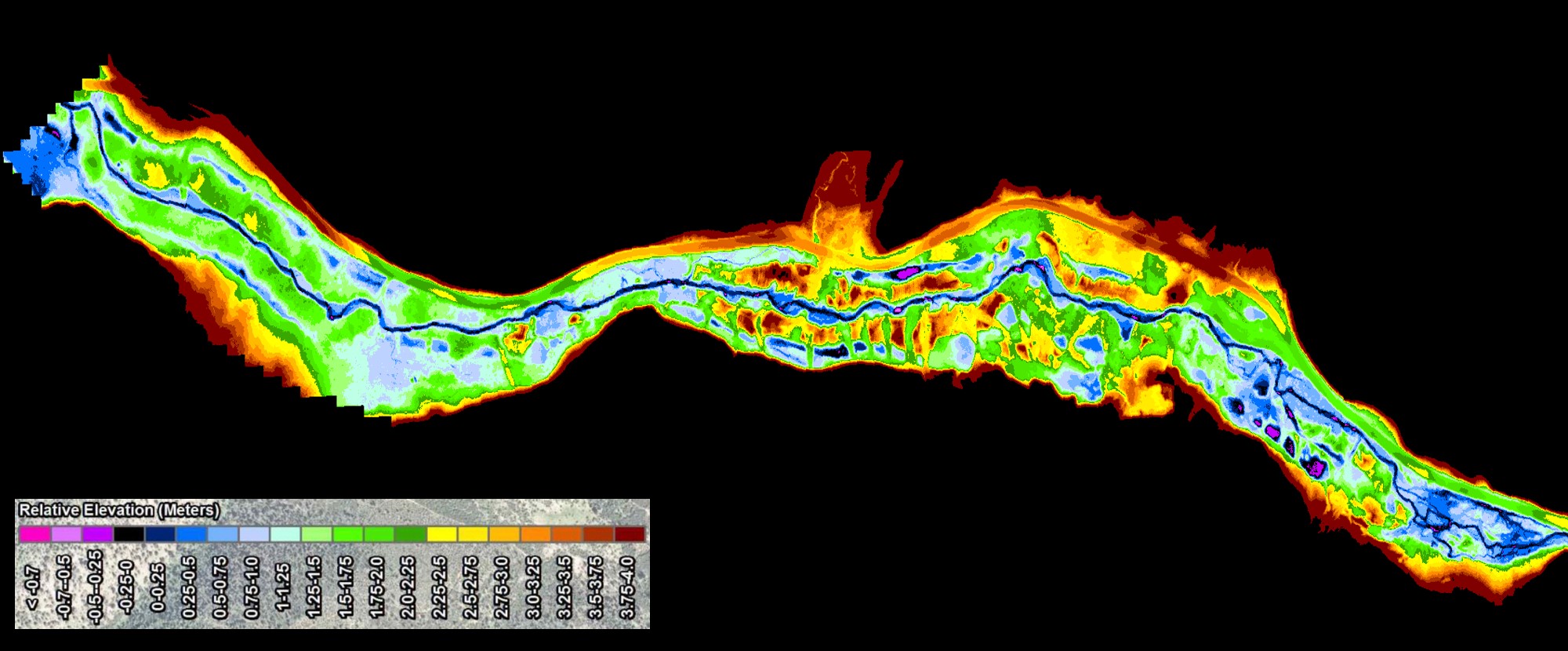 Placer mining which began in the 1860s in the Granite Creek basin was reinvigorated during the early 1900s when floating dredges were employed to mine significant portions of the lower Granite Creek basin and larger tributaries such as Bull Run Creek. After mining tailings were left in place and as a result Bull Run Creek was severely straightened and confined to a narrow band. This disruption significantly impaired physical and biologic process contributing to previous long term habitat and population losses for terrestrial and aquatic wildlife. The Wallowa-Whitman National Forest developed the 2012 Bull Run Creek Action Plan in response to directives associated with the 2011 Watershed Condition Framework directive. The action plan was developed to identify priority actions to improve habitat for listed and unlisted wildlife. Since 2013 the Wallowa- Whitman National Forest, Confederated Tribes of the Warm Springs Indian Reservation, North Fork John Day Watershed Council, and CTUIR have discussed and implemented actions identified within the action plan. The final design and its implementation will create an inset floodplain with associated floodplain and stream channel habitats with wood placed in other portions of the site where aquatic habitats arenít developed.
Project Lead: CTUIR
Project Collaborators: Bonneville Power Administration, Wallowa Whitman National Forest, NF John Day Watershed Council, CTUIR
First Foods this project targets
| | |
| --- | --- |
| Water | |
| Salmon | |
| Deer | |
| Roots | |
| Berries | |
River Vision Touchstones this project targets
| | |
| --- | --- |
| Hydrology | |
| Geomorphology | |
| Connectivity | |
| Aquatic Biota | |
| Riparian Vegetation | |
Project Funders
| | |
| --- | --- |
| Bonneville Power Administration | $175,000 |
| Oregon Watershed Enhancement Board | $14,000 |