Granite Creek RM 7.5 Conservation Agreement
Protect, enhance and restore functional, healthy and sustainable riparian, floodplain, channel and watershed process for the purpose of protecting and restoring fisheries and aquatic species in the North Fork John Day watershed.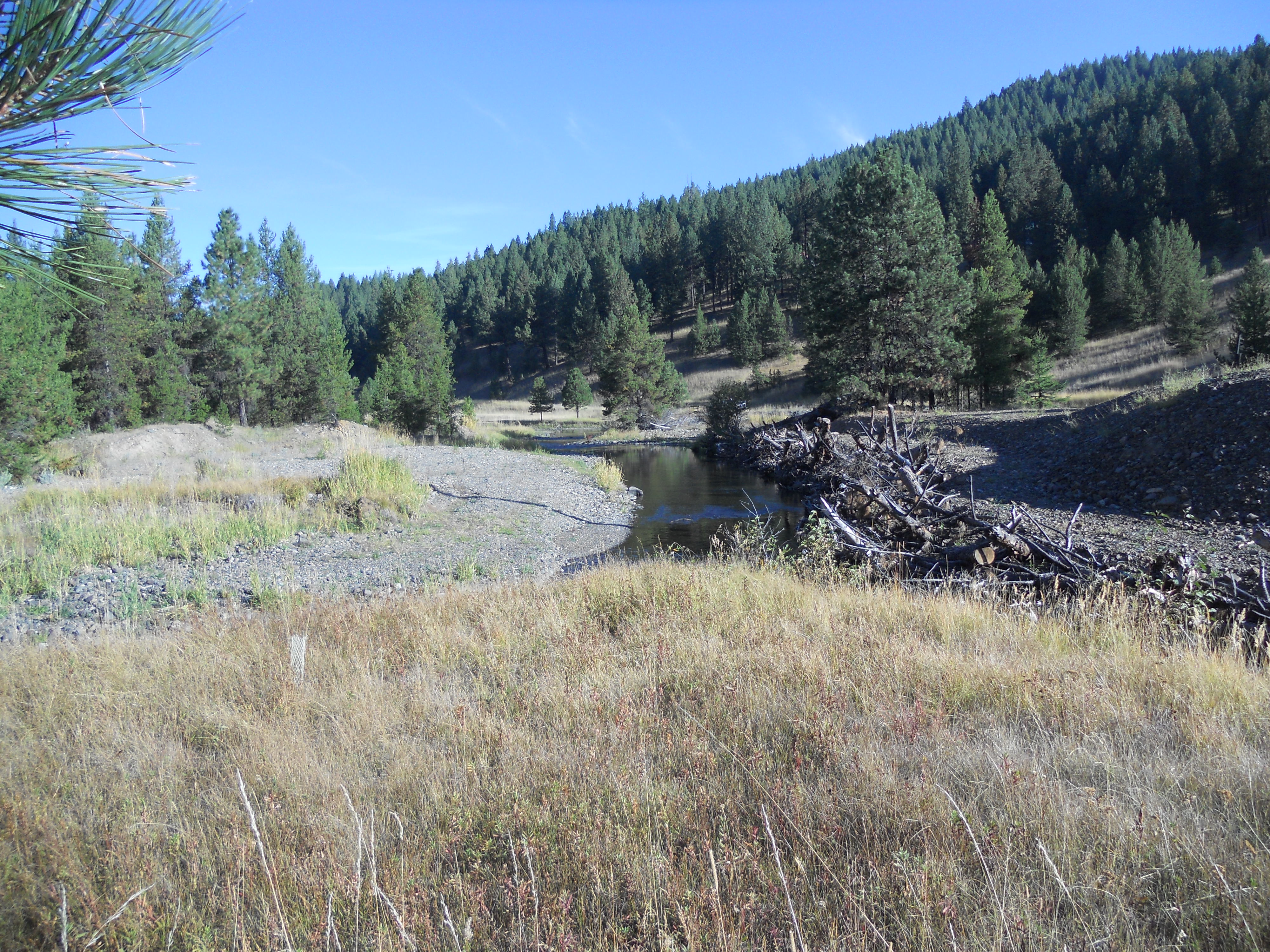 During the last century extensive and extensive gold mining efforts consumed the entire floodplain and stream channel of Granite Creek in this location and much of that along Clear Creek. The area was turned over to an unknown depth with tailings left in place. Tailings effectively constrained Granite Creek to the same alignment for 80 years or and as a result confined stream flows and concentrated stream energy significantly reduced the potential for forming and maintaining habitat for listed and unlisted species. In the early 200s the Umatilla National Forest, Oregon Department of Fish and Wildlife, and Umatilla National Forest collaborated to level tailings. Unfortunately their efforts did little to increase floorplan connectivity. In 2013 the landowner and CTUIR entered into a Conservation Agreement to improve streambank stability along Granite Creek. Initial efforts included the placement of large wood to stabilize tailing pile left over from historic placer mining activities. With the success of this first effort the landowner agreed to a second and more comprehensive effort to improve both stream channel and floodplain complexity and connectivity. In 2020 the landowner, CTUIR, and Umatilla National Forest who manages lands downstream will implement a more comprehensive effort to address the effects of past mining. Actions on the 0.8 mile reach will introduce more appropriate channel form, increase available side-channel habitat, increase floodplain connectivity, and add in large wood.
Project Lead: CTUIR
Project Collaborators: CTUIR, Landowners, NF John Day Watershed Council, Umatilla National Forest
First Foods this project targets
| | |
| --- | --- |
| Water | |
| Salmon | |
| Deer | |
| Roots | |
| Berries | |
River Vision Touchstones this project targets
| | |
| --- | --- |
| Hydrology | |
| Geomorphology | |
| Connectivity | |
| Aquatic Biota | |
| Riparian Vegetation | |
No funders found.